Consulting & Due Diligence Support - $185 hr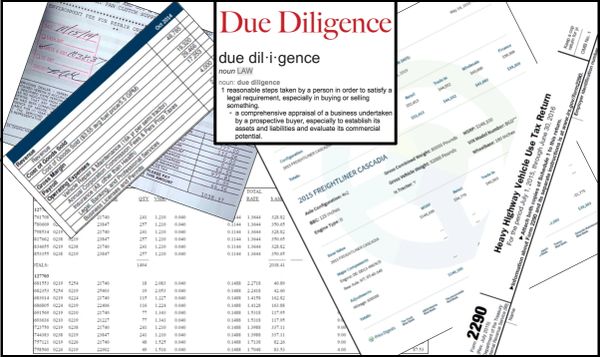 Consulting & Due Diligence Support - $185 hr
$185 hr - Hourly Consulting Services & Due Diligence Support for FedEx Routes & Linehaul Runs

This product is the Engagement Fee for MyGround® Support's Hourly Consulting Services & Due Diligence Support ($185 hr). Billings for services performed are charged against the Engagement Fee until it is exhausted. MyGround® Support's consulting services are provided by staff that have analyzed the aspects of hundreds of FedEx Routes and Linehaul Runs since 2014.  We aren't "Route Guys" that do "advisement" on the side, but Fortune 100 Experienced Consultants with significant expertise in FedEx Routes & Linehaul Runs. We focus on the operational & financial aspects along with key metrics like Discounted Cash Flow (DCF) Valuation, Return on Capital (ROC), Capital Impacts (CAPEX), and other critical measures in this capital intensive industry.  Our experience is unparalleled to others.

Two steps are required to engage MyGround® Support on an hourly basis:
1. Completion of the Consulting Services Agreement (click on hyperlink)
2. Payment of the $925 Engagement Fee by adding this product to the cart and checking out.  The Engagement Fee is used towards invoices and any portion not used is refunded at the expiration of the Consulting Services Agreement.
If you are looking for a brief consult on general topics (<1 hr) you may be interested in a Consult via Clarity Call

About the

Hourly Consulting Services & Due Diligence Support
Many components of FedEx Routes and Linehaul Runs are deceivingly more complex to evaluate and perform due diligence on then even the savviest business entrepreneur may think to review. Since 2014 we have helped evaluate hundreds of Routes and Linehaul Runs.  Engaging a highly professional FedEx Route Consultant is critical to understand the complexities, contractual aspects, and financials.  MyGround® Support's due diligence staff aren't "Route Guys" that do consulting on this side, but are experienced business consultants that are former FedEx Ground contracting investors, top school MBA graduates, and recognized experts on FedEx Ground route matters.  We perform bookkeeping & payroll services for numerous FedEx Contractors. We know FedEx Route financials well and also know the critical non-financial aspects that require careful due diligence.
Sometimes our help will identify more key items in just 1 to 2 hours then someone else did in weeks of analyzing.  We have saved some folks hundreds of thousands of dollars off their ultimate purchase price with things we identify.
MyGround® Support believes one of most important things in buying FedEx Routes or Linehaul Runs is to engage an unbiased professional advisor with expertise in FedEx Routes, either us or someone else !  We've unfortunately counseled dozens of individuals in post purchase buyer's remorse that took advice from biased route consultants (i.e. spurs interest in routes and has some "great" routes you can buy) as well as on issues that would have been easily identified by an unbiased professional advisor.  An unbiased advisor will have expertise (including P&L and financial expertise) in FedEx Routes with nothing to gain.

PLEASE CALL US (240-490-2895) WITH ANY QUESTIONS AND WE ARE HAPPY TO DISCUSS BEFORE YOUR PURCHASE



If you don't use us, we don't take it personal, but please use someone!, going at it alone can leave you with major buyer's remorse.

Reviews