Free Consult for FedEx Route Expert Witness Services & Professional Opinions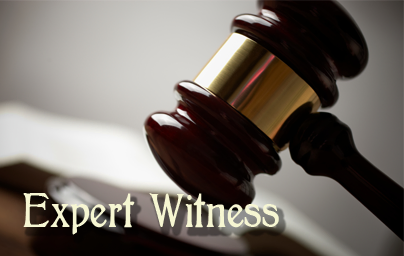 Free Consult for FedEx Route Expert Witness Services & Professional Opinions


Expert Witness Services for FedEx Route Related Matters

MyGround® Support's staff are experienced Expert Witnesses in private litigation matters related to FedEx Ground Routes (including linehaul) and the valuation of such of routes.  We are also listed in the SEAK Expert Witness Directory.  MyGround® Support is contacted by some Buyers and Sellers of FedEx Ground routes and linehaul runs after they complete their purchase.  Some are looking for potential expert witness services or professional opinions regarding facets of a sale transaction.  MyGround® Support is also contacted by some FedEx Ground contractors that possibly had their agreement with FedEx Ground terminated without cause (in their opinion) and are seeking valuation opinions of their contracted service area or linehaul runs.

Some Buyers feel they may have bought routes or runs from Sellers that don't hold the value or financial returns purported.  Sometimes Buyers feel contractual and management aspects ultimately weren't what the Seller described.  The Buyer may have performed proper due diligence and engaged unbiased professional advisors, but may have been provided data by the Seller  that was willfully erroneous or the Seller knowingly withheld key information that was requested by the Buyer (failure to disclose upon request).

Some Sellers find themselves in situations where Buyers challenge the Seller's data after the sale and refuse to pay on installment sale amounts or take legal action against the Seller of the routes or linehaul runs.  The Buyer may feel they bought routes or runs from Sellers that don't hold the value or financial returns purported.  In some cases the Buyer may have misunderstood the situation, did not engage appropriate unbiased professional advisors, did not analyze the information disclosed when requested, nor did they perform or put the required resources into detailed due diligence.  A Buyer may have even been led on by a biased route consultant that had financial gain if they purchased the routes without influence from the Seller.
Potential FedEx Ground Contractor Help - Valuation of Terminated Agreement

Some FedEx Ground Contractors find themselves in situations where FedEx Ground terminated their ISP (P&D) or TSPA (Linehaul) agreement.  Some of these contractors feel they may have been terminated unjustly and pursue litigation with FedEx Ground.  For damages potentially incurred, a market valuation of the contracted service area or linehaul runs may be needed.

While we'd rather have met you before you incurred the situation you are in, MyGround Support® has and does provide expert witness services and professional opinions for both Buyers and Sellers in litigation matters as well as FedEx Ground contractors in valuation services related to litigation matters.   MyGround Support® is not a legal firm nor do we provide legal advice, but we can provide you and/or your attorney our professional opinion on the routes or runs and serve as an expert witness in litigation matters.

Reviews