Estimated Vehicle Value for FedEx P&D Vehicle or Road Tractor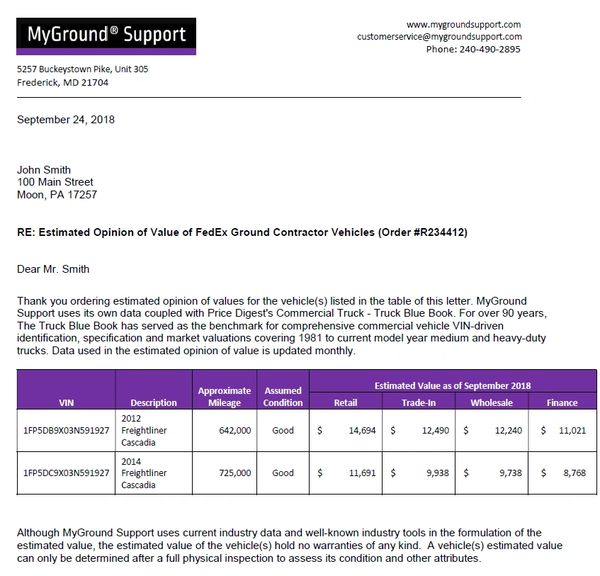 Estimated Vehicle Value for FedEx P&D Vehicle or Road Tractor
Estimated Vehicle Value for FedEx Parcel Delivery Vehicle (P&D) or Road Tractor (Linehaul)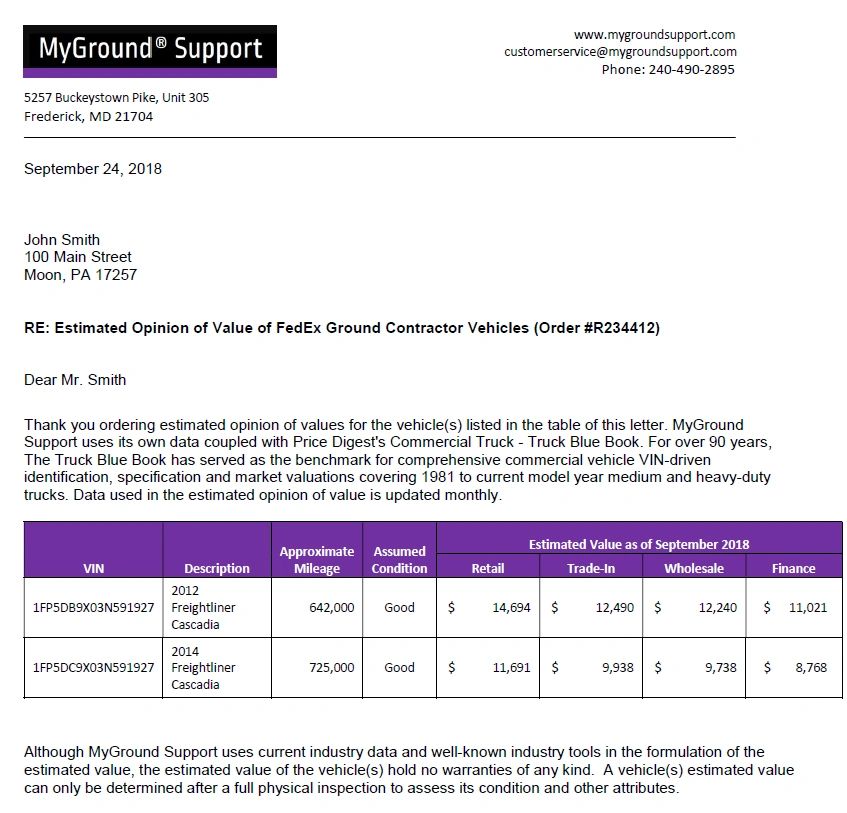 This product is for one vehicle assessment based on the VIN, mileage, and purchaser assessed condition of the vehicle.  MyGround Support uses industry tools and Blue Book lookup tools to aid in the opinion of value.  Many who order the estimated value are shocked to learn the vehicle values pursuant to industry tools are much different than what a party may claim they are worth.

If you would like more than one vehicle assessed for estimated value please add the product one at a time for each vehicle to your cart.
A letter with the estimated opinion of value will be emailed to you within 4 business hours of purchase.

PLEASE CALL US (240-490-2895) WITH ANY QUESTIONS AND WE ARE HAPPY TO DISCUSS BEFORE YOUR PURCHASE
Reviews