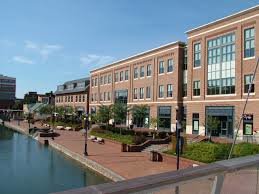 MyGround
®

Support
specializes in business support services for current, new, and aspiring FedEx Ground and Amazon contractors.
Our staff consists of former

FedEx Ground contractors, staff with financial degrees, and Masters degrees in Business.

We have been in your shoes and know the business! We are in high demand and sought out as one of the most elite advisors in the industry.


We provide FedEx Ground RFI Responses, Amazon Contractor Safety Plans, Bookkeeping & Payroll, Buyer Advisement for FedEx Ground Routes, and other consulting services related to FedEx Ground & Amazon Routes.

So whether you are looking for FedEx Routes for Sale, help with activities related to Buying FedEx Routes, need a FedEx RFI, need an Amazon Safety Plan, need a FedEx Route Broker or would like us to do your Bookkeeping and Payroll, we are the ones to contact.
Call 240-490-2895 today for a free consultation or click here to contact us.
MyGround Support, LLC is not endorsed by, sponsored by, is not associated with, and has no connection with Federal Express Corporation and FedEx Ground. We are an independent company that specializes in providing services to current and aspiring FedEx Ground contractors.