MyGround® Support - Elite FedEx Route Consultant
MyGround® Support specializes in providing services to current and aspiring FedEx Ground Contractors including FedEx Route Buyers. We are sought out as one of the most elite, unbiased, and "top shelf" advisors in the industry. 

We are the "secret" some hope you don't find!

MyGround® Support has helped hundreds in buying routes, formal due diligence, financing, RFI responses, sample sale agreements, bookkeeping & payroll, and other professional services.
If you are buying routes we cannot stress how important it is to engage us or another advisor.

Many components of FedEx Routes and Linehaul Runs are deceivingly more complex to evaluate and perform due diligence on then even the savviest business entrepreneur may think to review.

Engaging an investment grade FedEx Route Consultant is critical to understand the complexities, contractual aspects, and financials. M

yGround® Support's due diligence staff are former FedEx Ground contracting investors, top school MBA graduates, and recognized experts on FedEx Ground route matters.  We perform bookkeeping & payroll services for numerous FedEx Contractors, we know the financials better than anyone else.
MyGround® Support can be reached at

240-490-2895

or

info@mygroundsupport.com

to discuss how we can likely help you as an existing contractor or someone thinking of getting into the FedEx Route industry.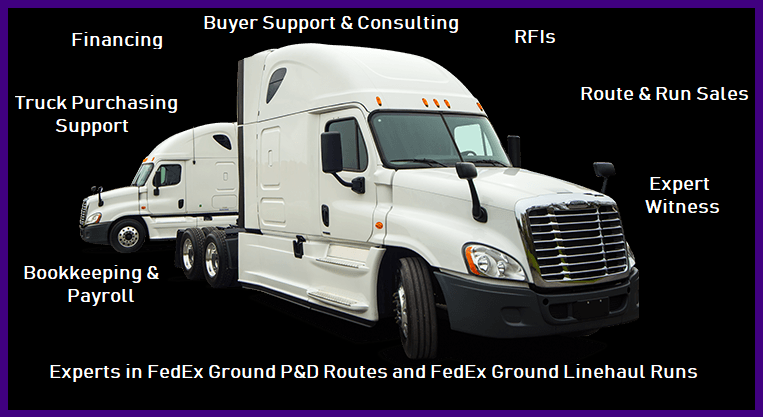 Our Services include, but are not limited to:
---
MyGround® is a registered trademark of MyGround Support, LLC. MyGround Support, LLC is not endorsed by, sponsored by, is not associated with, and has no connection with Federal Express Corp and FedEx Ground.